Hi, I'm Suzy!
I specialize in Spanish tuition.
I am a Hispanic Studies graduate from the University of Glasgow and have lived in Barcelona and Madrid for two years and travel to Spain to work on a yearly basis. I offer Spanish tuition to individuals and small groups of all ages and ability levels.  I teach from both my home in Muirend and  I'm happy to travel out to meet students at their homes as well.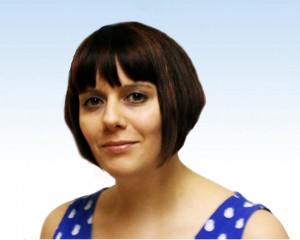 Freelance Translation and Interpretation
As the previous translator for the national Spanish Buddhist magazine Civilización Global I can promise high quality, fast, reliable and professional translation and proofreading services. My rates vary on the size and content of the transcript and are very reasonable. I am available for freelance translation of a wide range of documents and you don't have to pay anything until you get your translated text back and are happy with the results.
I have also been interpreting under contract for AA Global and DA languages for over a year and am happy to  interpret during business negotiations and appointments. I am socially flexible and with my experience and discretion I can help you to solve any kind of language barriers. Don't hesitate to contact me for more information and/or a free quotation.  You can also find me on any of these sites:
Eden Energy Medicine Practitioner
I also teach techniques to boost people's health and vitality.  Here I am teaching the Eden Method daily energy routine in Spanish. I've put it here so you can get an idea of my accent and if you understand me please join in I promise you will feel better afterwards.  If you are interested in learning more I deliver energy medicine workshops and classes in English and Spanish, in person and over Skype.
https://www.youtube.com/watch?v=-Bkq9qyQfG4