Hi, I'm Suzy! I specialize in Spanish tuition.
I am a Hispanic Studies graduate from the University of Glasgow and have lived in Barcelona and Madrid for two years and travel to Spain to work on a yearly basis. I offer Spanish tuition individuals and small groups of all ages and ability levels.  I teach from home in the south side of Glasgow and can also travel out to meet students at their homes as well.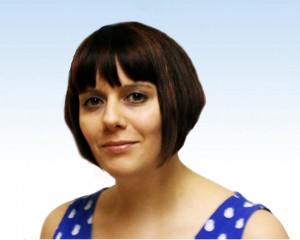 Freelance Translation and Interpretation
As the previous translator for the national Spanish Buddhist magazine Civilización Global I can promise high quality, fast, reliable and professional translation and proofreading services. My rates which vary on the size and content of the transcriptare very resaonable. I am available for freelance translation of a wide range of documents and you don't have to pay anything until you get back your translated text and you are happy with the results.
I can also interpret during business negotiations and appointments. I am socially flexible and with my experience and discretion I can help you to solve any kind of language barriers or problem. Don't hesitate to contact me for more information and/or a free quotation.You can also find me on any of these sites: